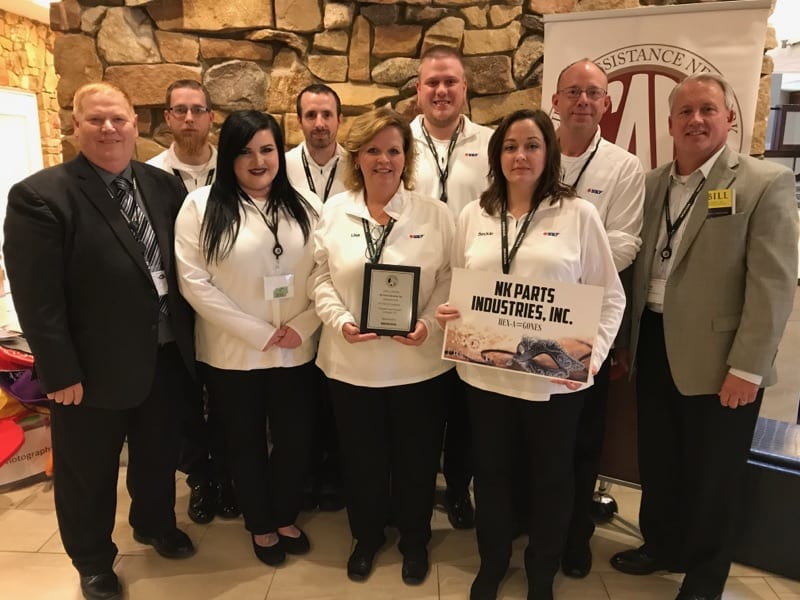 As a HONDA Supplier, NK Parts participates in Continuous Improvement activities in all our locations. These Associate Improvement Teams identify opportunities within their work area to improve in the area of either; Safety, Quality, Cost, Delivery or Morale.
Team "HEX-A=GONES" from our East Liberty location represented NKP at the HONDA 2017 Fall CAN Conference in Lexington, KY and placed 2nd in the project circle category.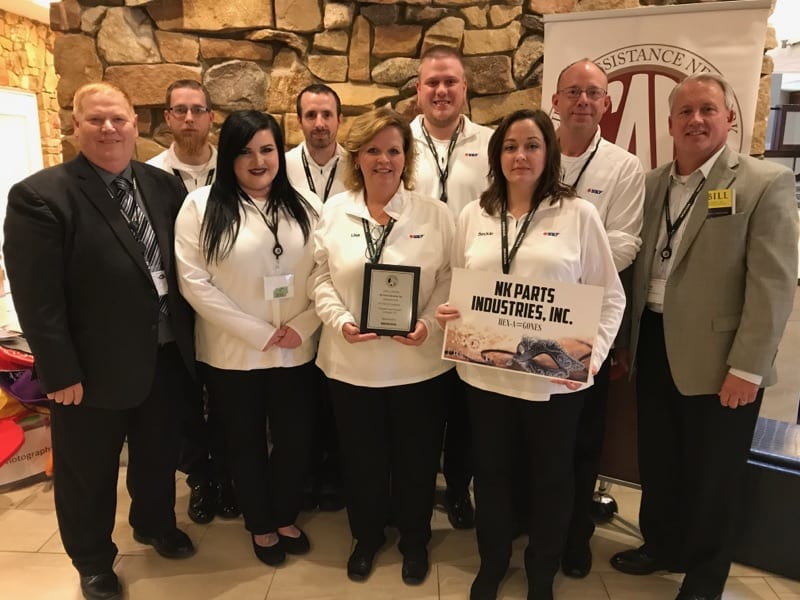 Team Members:
Front Row: Brittany Gill, Lisa VanHorn (Facilitator), Beckie McVety
Back Row: Justin Bryant, Brian Woolley, Taylor Anderson, Phillip Payne
Mr. Craig Sherman (on right) and Mr. Steve Colebaugh (on left) supported the team members in Kentucky.