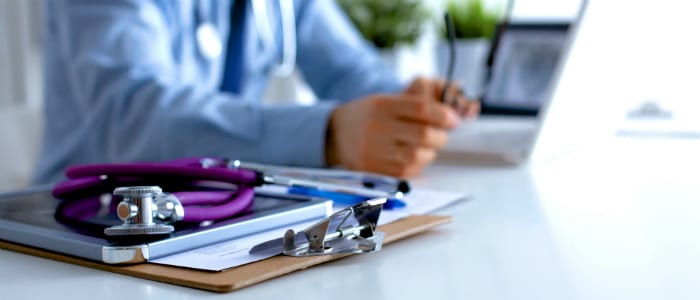 We at NK Parts Industries are excited to announce we recently expanded our wellness benefits for our employees by opening our new, on-site medical clinic.
Now, if our employees are feeling under the weather with a cold, sinus infection or throbbing headache, they can stop by our clinic where our certified nurse practitioner or medical assistant can treat them with one of the 50 generic medications located on-site. Our employees don't even have to go to the pharmacy and wait for a prescription because it's right here.
If employees need help managing their diabetes, lowering their cholesterol or quitting smoking, our medical staff can also help them get back on track with coaching and work with them to create healthy lifestyle habits.
Saving our employees money on medical costs
Best of all, the services at the clinic are free, and by receiving the free acute and preventative care services provided by Healthstat Inc., our employees can save about $1,000 a year on office copays.
"It's bringing care right here to our associates and their families," Wellness and Benefits Manager Ronda Fogt said in a recent interview with the Dayton Business Journal.
Home to two exam rooms, a laboratory, a waiting area, office space and a dispensary with 50 generic drugs, the clinic also provides health and wellness educational programs such as diabetes prevention, weight management and financial wellness for our employees.
Examples of the no-cost benefits for our employees
Our on-site medical clinic is available to our associates, their spouses and their dependents age 2 and up who are covered by our company health plan. Some of the no-cost benefits of visiting the clinic are:
Confidentiality

No deductible

On-site lab draws

Minimal waiting room time

And

more

!
Room to grow
In addition to future expansion to include 150 types of medicine at the clinic, we also plan to have a total staff of four people by hiring the certified nurse practitioner and medical assistant on full time and by bringing on two more part-time employees.
Currently, the facility is open 32 hours a week, and we also want to expand those hours to fit our employees' schedules better.
This new, 1,200 square-foot facility offers convenience and cost savings to our employees and is the first of its kind in Shelby County. Located at our South Kuther Road location in Sidney, this clinic puts us one step farther toward our continuous goal of attracting and retaining our employees.
Another benefit of workplace wellness at NK Parts
The medical clinic is attached our full-service fitness center as another benefit we provide to our employees. Our fitness center is open 24-hours a day, 365 days a year, so it's available whenever our associates and their families want to visit.
"Exercise is one component, and then your physical health from a medical side is another component," Ronda said. "Those two things pulled together will hopefully give people an optimal opportunity to reach the healthiest condition possible."
Our employees' overall health is important to us, and by adding on these health care components, this is a significant benefit for everyone. It's free for our employees and can also help lower our rising health care costs. These services are a win-win for us.
Afterall, we were named one of the Top 100 Healthiest Employers in the Nation in 2017, and we've also earned the "Healthiest Employer Award" from the Dayton Business Journal every year from 2013 to 2017. We also received the Fit-Friendly Worksite Gold Achievement Award in 2015, 2016 and 2017 from The American Heart Association.
Does this sound like something you would like? Join our team at NK Parts to take advantage of these free services.