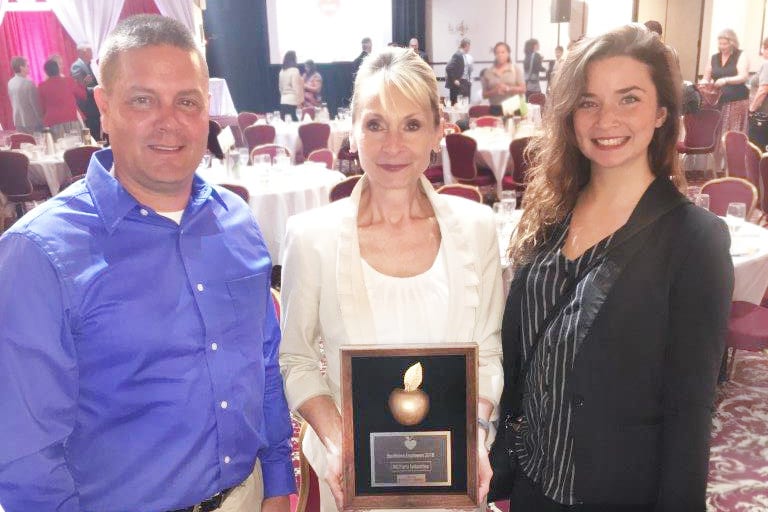 NK Parts was recently named one of the Dayton Business Journal's 2018 Healthiest Employers at the newspaper's awards banquet.
Healthiest Employers is an awards program that recognizes employers who proactively shape the health of their employees. The companies taking part have made a commitment to impact the health of their workplace — and their bottom line.
See how NK Parts strives to promote a culture of wellness for our employees >>
The Dayton Business Journal's Healthiest Employers
The Dayton Business Journal reviewed nominations and selected only 22 of the most outstanding health and wellness programs created and implemented by local companies for this exciting awards event.
The DBJ partnered with technology and data research firm Healthiest Employers to assess the corporate wellness programs of nominated companies.
How Is The Healthiest Employer Awards Determined?
Healthiest Employers established its proprietary scoring and benchmarking with the help of PhDs, physicians, c-level executives and wellness and human resource professionals from across the United States.
All the information is kept private, but participating employers are given a score after completing an online assessment tool that measures wellness programming in the areas of culture and leadership commitment, foundational components, strategic planning, communication and marketings, programming and interventions, reporting and analysis.
NK Parts' Culture of Health and Wellness
Along with being an honored recipient of the Dayton Business Journal's 2018 Healthiest Employers, we are also proudly bestowed the Gold Level Honors for healthy worksite practices from the Healthy Business Council of Ohio (HBCO).
NK Parts is committed to the health of our associates and their families, which is why we put in place wellness programs that help support healthy eating patterns and regular physical activity. In addition to our wellness programs, we have also opened an on-site medical clinic for our associates and their families.