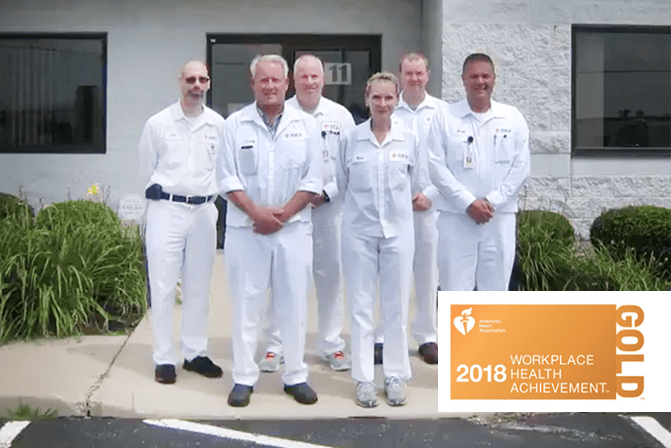 NK Parts was recently awarded the 2018 American Heart Association Gold Level Workplace Health Achievement Index.
Workplace Health Achievement Index
The American Heart Association created a comprehensive organizational self-assessment to measure both the health of the workplace and the workforce.
Tested by a CEO Roundtable in collaboration with the AHA's Workplace Health Research and Evaluation, the index provides employers with the best practices to evaluate the quality of workplace health programs.
The Gold Level is the highest achievement within the Workplace Health Achievement Index.
How The Workplace Health Achievement Index Works
The Workplace Health Achievement Index is a five-step guide to help a company assess the culture, structure and health outcomes of the organization's health program, along with resources to help the organization make improvements upon their existing health program.
"The Index asks companies to be proactive about employee health," Johnson & Johnson CEO Alex Gorsky says. "By challenging companies to actively prioritize employees' health and well-being, we can build a culture of health across America."
Our wellness initiative recently earned us recognition as one of the Healthiest 100 Workplaces in America >>
NK Parts Gold Level Recipient
NK Parts is dedicated to employee wellness. Along with our healthy food and beverage policy, we have also provided our employees with an on-site medical center and a 24-hour fitness center.
NK Parts was also recently named one of the Dayton Business Journal's 2018 Healthiest Employers.
Our commitment to creating a culture of employee wellness, inclusive of better morale, lower health care costs and fewer injuries and accidents provides our employees the opportunity to be well. Apply online or find out more about our employee benefits.