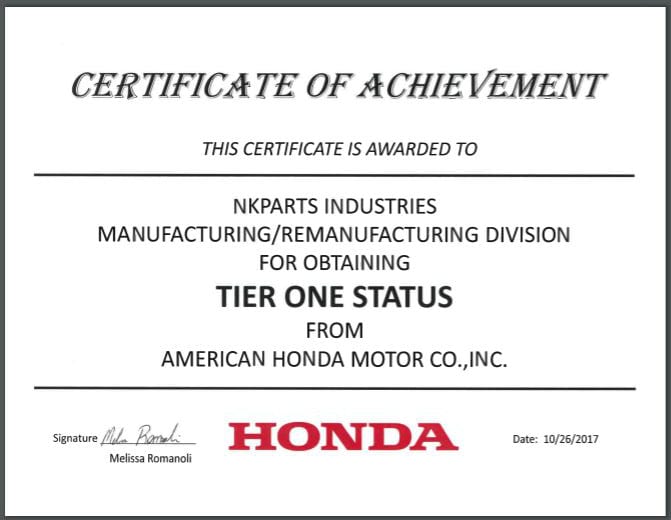 It is with great honor that the NK Parts Manufacturing and Remanufacturing Division has once again been named a Tier One supplier to the American Honda Motor Company.
For more than 30 years, NK Parts Industries has been a supplier and remanufacturer with Honda. Our high-quality work and reliability continues to strengthen our relationship and increase our role with Honda.
Providing the Best in Supply Chain Management
NK Parts understands that a Tier One company is the most important member of a supply chain. Therefore, we take our role in Honda's name and our direct link to their customers and their needs seriously.
Not only do we provide innovative solutions, we understand the Honda philosophy and incorporate that into our partnership to support Honda. As a Tier One supplier, we pledge to continue being one of the best in supply chain management.