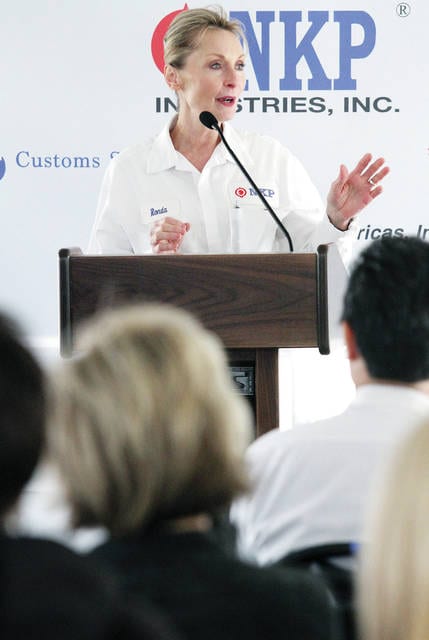 Article Source: Sidney Daily News – http://www.sidneydailynews.com/news/102156/nk-parts-opens-onsite-clinic
NK Parts took a step into the future Wednesday when it held a grand opening for its onsite clinic for associates and their families. The clinic, located in the company's Associated Development Center, is the first of its kind to open its doors in Shelby County.
"We have come so far on this project," said Ronda Fogt, NK Parts wellness and benefits manager. "This is a continued demonstration of our commitment to our associates so they can live a healthy life."
Fogt said the clinic will be beneficial for the associate who doesn't have a medical provider. There are no financial obligations for the associate or their family to use the clinic.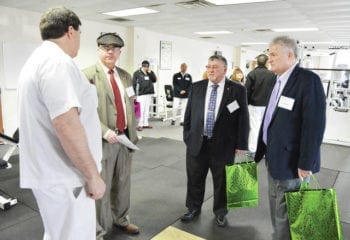 "We looked at the co-pays our associates were paying," said Fogt. "If the associate uses the clinic, they will save about $1,000 a year. We are honored that we can do that for the associates."
Healthstat will be operating the onsite care clinic. Healthstat is an innovative provider of medical clinics at employer locations. They operate more than 300 workplace health promotion and wellness centers nationwide.
"We are proud to open this brand-new clinic for NK Parts associates and their families," said Kenji Okamoto, president of NKP/NKA/ATA. "To our associates, I would like to say that the Onsite Care Clinic will make it easy to get excellent primary medical care. Your nurse practitioner is also a great coach and a health advocate for you. She will help you with all your health goals. We opened this clinic to encourage and support you to be healthy. We are so happy to say: your clinic is open, it's top quality, and it's free.
"An average associate can save $1,000 a year by using the onsite clinic. It offers the same privacy as any doctor's office, and it's more convenient," Okamoto told the crowd on hand for the grand opening. "NK Parts team members work hard. They are the engine of our company. And healthy team members keep the engine running. Healthy employees are good for business, and good for the company's bottom line. But that's not all we care about. We also know that healthy Associates and healthy families build healthier communities. And that's important to all of us. We care about our team and we care our community," he said.
"When it comes to being healthy at work, I try my best to "walk the talk" every day. I care very much about good health in the workplace. Our company gym is my gym. I am there in our NK Parts fitness center most days, and I would be happy to see every one of our associates in there with me," he continued.
"Opening the fitness center was an important step. We want to do everything we can to promote healthy lives for our Associates and make it easier to take good care of ourselves. So, now we have opened this full-service clinic. To our associates and families, please feel free to use this clinic. That's why we created it and it's free," said Okamoto. " And that's why it's dedicated only to you. I promise I won't use the clinic at the same time as you, though. If you want to see me, you will have to come to the gym."
Fogt said the goals of opening an onsite clinic were to "deliver exceptional health care onsite to the associates and their families. We want to build healthy lives and control health care costs."
She said the company has added 200 jobs to the Sidney campus in the last year.
Sidney-Shelby County YMCA President Jeff Raible and Sidney Mayor Mike Barhorst also addressed the crowd.
"Today NK Parts validates their family-oriented culture," said Raible. "You are going beyond the stand behind one another philosophy. You are providing more than a helping hand to your associates.
"This will be a place for the associates to receive steady, quality health care when it is needed," said Raible. "Employers are searching for solutions to hold down health care costs. This is the first time in Shelby County that there's a zero cost health care available to employees. This health care solution is free to its employees. This is a win-win situation for all sides."
Barhorst said he was mayor three decades ago when NK Parts built its first building in Sidney.
"I commend NK Parts for knowing healthy bodies made healthy employees," said Barhorst. "I commend you for striving to provide a health care alternative for your employees."
Dan Pierron, NK Parts financial senior manager, expressed his gratitude for the opening of the clinic.
"I'm very proud to be a part of the project," said Pierron. "The vision for it started many years ago. It had no traction until last year. There were some positive changes (in the company) which enabled the clinic's dream to become a reality."
All involved, he said, used their creativity to make the clinic come together.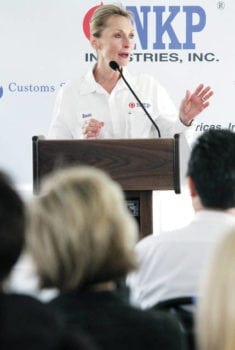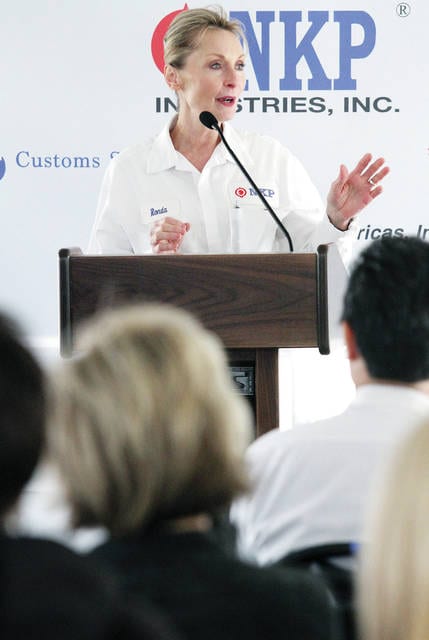 "We were using the team approach," said Pierron. "It was a cross functional team and we used a holistic approach. The project was greater than ony one person. We worked as a team and made this project happen. There will be a healthy future for all of us."
Melissa Sullivan, vice president of client service with Healthstat, said the opening of each new clinic is an exciting time for all involved.
"this is thrilling for us," said Sullivan. "It's like we're opening our first clinic every time … It takes a village to put this all together."
Sullivan commended Okamoto for his role in the clinic's opening.
"It has to happen from the top (of the company) down. He's leading by example," said Sullivan. "It's great to be working with an organization that knows its success lies with the people (it employs).
The clinic has a nurse practitioner and medical assistant. It is open 32 hours a week.
"The feedback has been incredible," said Sarah Karas, NK Parts health and wellness assistant. "Most days all of the appointments are filled."
The clinic opened for associates on March 6.
The 1,200-foot clinic features a receptionist area, two exam rooms and a laboratory where blood can be drawn.
The clinic can also provide programs for weight management, stress management and smoking cessation.
"Any associate, no matter what plant they work at, can use the clinic," said Karas.
NK Parts also has a fitness center that is open 24 hours a day, seven days a week, for its associates to use.
In a press release, Healthstat CEO Crockett Dale said, "Our clients trust Healthstat to practice health care as it should be – convenient, effective, life-changing and affordable. We are confident that we have found a partner in NK Parts Industries whose goals align perfectly with this vision. We congratulate NK Parts on the many recognitions it has already received as one of the Healthiest Employer's in America. We look forward to advancing even further the NK Parts commitment to the health and well-being of its associates, their families and the community."
Learn more about the onsite health clinic and the benefits that NK Parts offers. >>