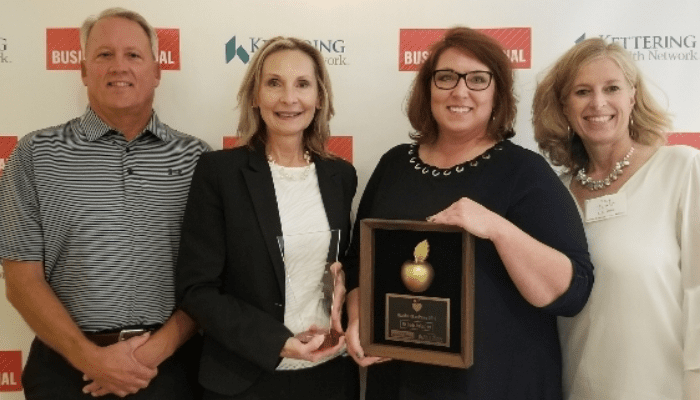 NK Parts has been named the healthiest employer in the Dayton area and a winner of the 8th annual Healthiest Employers Award, sponsored by Kettering Health Network.
The Dayton Business Journal reviewed nominations and selected only 26 of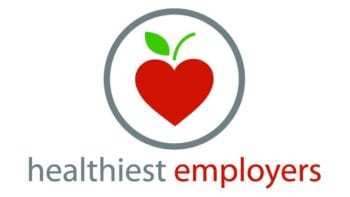 the most outstanding health and well-being programs created and implemented by local companies for this award.
As the top pick, NK Parts exhibited that the well-being of its employees is a critical part of the corporate culture.
Read more about our employee health and wellness benefits >>
Healthiest Employers Scoring Criteria
NK Parts has shown commitment to employee health and wellness in the following areas:
Vision
We clearly understand the challenges and opportunities which differentiate our workplace, workforce and industry and have identified the attributes that set our corporate wellness initiatives apart and above.
Culture and Engagement
We engage the hearts, minds and bodies of employees to address and affect wellbeing. We "walk the talk" in every respect of workplace culture, including working conditions and organizational practices.
Learning
We are a learning-minded organization that has demonstrated a track record of continuous improvement leading to increasingly successful and repeatable employee wellness outcomes.
Expertise
We seek out wellness professionals who balance subject-matter expertise with emotional intelligence and a deep understanding of behavior and motivation. We have developed the internal know-how to execute on an organizational vision.
Metrics
We clearly understand and define the strategic value of wellness to the overall organization. We measure success and make adjustments as needed to sustain and improve results.
Technology
We maintain awareness of tools and technologies, and understand how to match them to organizational needs. We deploy the most suitable technologies to direct and manage corporate wellness initiatives.
Learn More About NK Parts Benefits
We're proud to offer best-in-industry benefits to improve our employees' health and wellbeing, including:

A free on-site health clinic

A 24/7 fitness center

Medical insurance premium discounts

Advancement and education opportunities
Learn more about all of the benefits you'll find at NK Parts.