Turnkey Industrial Equipment Installation, Moving & Maintenance
Whether you need machine crating, maintenance, or full turn-key machine installation or relocation, trust NKP to provide the best services that keep your project on-time and on-budget.
Move your project ahead effortlessly with a partner you can trust.
FULL TURNKEY INSTALLATION
Light and heavy rigging
Complete plant relocations
Relocation of machinery
Precision alignment and leveling to include optical and laser
TRANSPORTATION
Domestic or international
Heavy haul
MACHINE CRATING / PACKAGING
Single machine or entire plant
WELDING / FABRICATION
Prototype or production from blueprints
Safety guards and barriers
Steel, stainless or aluminum welding
Portable or on-site welding
MACHINE MAINTENANCE
Scheduled
Shutdown
Special situations
UTILITIES
Electrical
New machinery and equipment services
Primary or secondary services
Plumbing
Complete piping installation
Welded or threaded
MACHINING / FABRICATION
Complete built to print
GD&T trained for final inspections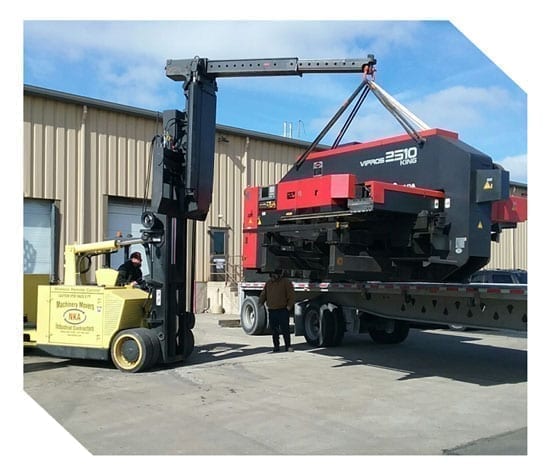 High standards, customer satisfaction, quality and safety are our top concerns. Measuring our performance based on customer satisfaction, we keep our goals high and track information continually to make sure your expectations are met.
OUR PROMISE TO YOU